2018 Summer Choral Conducting Workshop Faculty
Dr. Patrick Walders
Director of Choral Studies, San Diego State University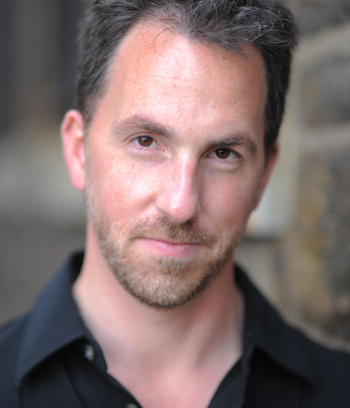 A native of Buffalo, NY, Patrick Walders (founding Artistic Director and Conductor) maintains an active career as a professional vocalist, music educator, church musician, clinician, and conductor. He is an Associate Professor and Director of Choral Studies within the School of Music and Dance at San Diego State University conducting the Aztec Concert Choir and SDSU Chamber Choir. He heads the graduate program in Choral Conducting that offers the Masters of Music degree and Artist Diploma. His research interests include Vocal Pedagogy, diction, rehearsal techniques in ensemble settings, and how dance and movement relates to conducting gesture.
He is Founder and Artistic Director of the annual San Diego Summer Choral Festival designed to give teachers, church musicians, students, amateurs, and professionals a high-quality summer choral performing outlet. The Chamber Choir under the umbrella of the San Diego Pro Arte Voices is the Ensemble-in-Residence at the San Diego Summer Choral Festival.
Patrick has served on faculty for the Chorworks Summer Music Workshop based in Washington, DC and directs Voci per l'Arte, a professional chamber choir supplementing the workshop. For four seasons, he was the Associate Conductor of the National Philharmonic Chorale, and Artistic Director of the National Philharmonic Singers based at the state-of-the-art Performing Arts Center at Strathmore (Washington, DC) and received an enthusiastic review from The Washington Post after his debut conducting Handel's Messiah.
Patrick has been a professional soloist and chorister throughout the northeastern United States and more recently, in southern California. He is a solo-consort artist with the Bach Collegium San Diego, Pacific Bach Project, Orpheus, and the Berwick Chorus– the professional choir of the Oregon Bach Festival. Highly active in the American Choral Directors Association, he is a past-President of Virginia and is a current member of California ACDA fostering a student chapter at SDSU. He served as Director of Choral Activities at James Madison University (Virginia) for seven years where he directed the award-winning JMU Chorale and Madison Singers while developing the largest undergraduate and graduate choral program in Virginia. Patrick holds a bachelor's degree in music education from the State University of New York (SUNY) College at Fredonia, a master's degree in choral conducting from the Westminster Choir College and a doctorate in conducting from the University of Maryland- College Park. He has taught public school (7-12th grade) in western New York and is a published arranger of choral music.
He is passionate about teaching future and current music teachers and directors enabling them to be significant ambassadors not just for choral music, but for all art forms. This mindset led to the creation of the San Diego Pro Arte Voices which offers student and professional artists significant performing opportunities in traditional and non-traditional venues for the advancement of the arts in society.
---
Arlie Langager
Director of Choral Activities, Applied Music Program Coordinator, MiraCosta College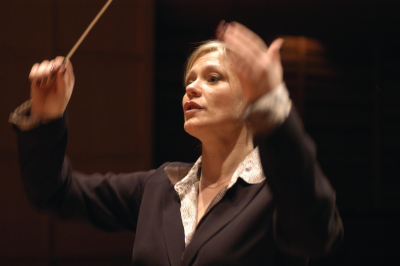 Since 2008, Arlie Langager has been on the faculty of MiraCosta College where she conducts the choirs, coordinates the applied music program, and teaches voice.
After receiving her undergraduate degree in vocal performance, Dr. Langager maintained a full voice studio in the Conservatory of Music at the University of Lethbridge. She later completed graduate course work at the University of Calgary in voice performance and pedagogy with special focus on the Kodaly method for teachers. Following further studies, she earned a Master of Music degree in Conducting and joined the faculty at the U of C where she enjoyed conducting the Chamber Choir and the 100-voice University Chorus. She also taught courses in secondary choral music education, classroom music courses, and supervised student teachers at both levels. For nearly a decade she directed the U of C vocal jazz program, during which time the vocal jazz choir grew into two fully-voiced a cappella ensembles that toured, recorded, and performed frequently. Before moving to southern California, Dr. Langager received a scholarship for fulltime doctoral studies at the University of Texas at Austin.
Dr. Langager has conducted a number of high school and college choirs. As director with the Youth Singers of Calgary, she toured her 80-voice high-school age choirs to the Bahamas, New York, Australia and New Zealand. She served as fulltime Artistic Director of the Calgary Boys Choir organization, and toured across Canada and the United States with the boys and changed-voices choirs. As Conductor of the Mount Royal University Youth Choir, she toured locally and on a major tour through Mexico City, Guanajuato, and Guadalajara. Under her direction, her groups earned a reputation for prized choral singing in music festivals and on international tours.
In addition to adjudicating for choral and vocal festivals, Dr. Langager actively works within the arts community. She serves on the American Choral Directors Association California board as the Repertoire and Resources Chair for Two-Year Colleges. As First Vice President of the Musical Merit Foundation of Greater San Diego, she coordinates annual scholarship auditions.
---
Dr. David Chase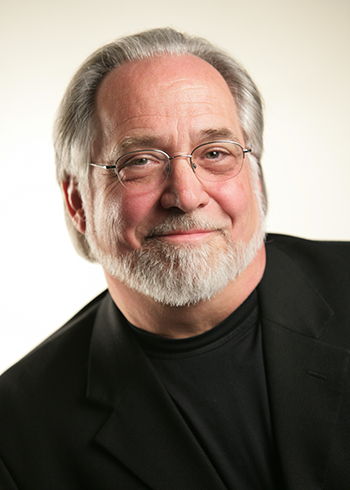 Dr. David Chase has recently retired from a 44-year career as Choral Director of La Jolla Symphony and Chorus. He is Professor Emeritus at Palomar College, where he has taught music classes for nearly as long. He holds three music degrees from The Ohio State University and University of Michigan. He has prepared choruses for numerous internationally renowned conductors and he sang and recorded with Robert Shaw in Souillac, France. With La Jolla Symphony Chorus, he has made nine international tours, including one to the Himalayan kingdom of Bhutan, and made his Carnegie Hall conducting debut with LJSC and the North Coast Singers in May of 2012.
---