Summer Choral Festival Faculty
Dr. Patrick Walders, Bass
Co-Founder and Artistic Director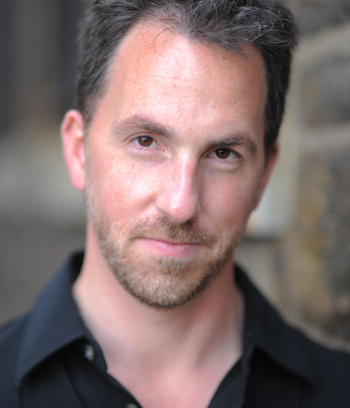 A native of Buffalo, NY, Patrick Walders (founding Artistic Director and Conductor) maintains an active career as a professional vocalist, music educator, church musician, clinician, and conductor. He is an Associate Professor and Director of Choral Studies within the School of Music and Dance at San Diego State University conducting the Aztec Concert Choir and SDSU Chamber Choir. He heads the graduate program in Choral Conducting that offers the Masters of Music degree and Artist Diploma. His research interests include Vocal Pedagogy, diction, rehearsal techniques in ensemble settings, and how dance and movement relates to conducting gesture.
He is Founder and Artistic Director of the annual San Diego Summer Choral Festival designed to give teachers, church musicians, students, amateurs, and professionals a high-quality summer choral performing outlet. The Chamber Choir under the umbrella of the San Diego Pro Arte Voices is the Ensemble-in-Residence at the San Diego Summer Choral Festival.
Patrick has served on faculty for the Chorworks Summer Music Workshop based in Washington, DC and directs Voci per l'Arte, a professional chamber choir supplementing the workshop. For four seasons, he was the Associate Conductor of the National Philharmonic Chorale, and Artistic Director of the National Philharmonic Singers based at the state-of-the-art Performing Arts Center at Strathmore (Washington, DC) and received an enthusiastic review from The Washington Post after his debut conducting Handel's Messiah.
Patrick has been a professional soloist and chorister throughout the northeastern United States and more recently, in southern California. He is a solo-consort artist with the Bach Collegium San Diego, Pacific Bach Project, Orpheus, and the Berwick Chorus– the professional choir of the Oregon Bach Festival. Highly active in the American Choral Directors Association, he is a past-President of Virginia and is a current member of California ACDA fostering a student chapter at SDSU. He served as Director of Choral Activities at James Madison University (Virginia) for seven years where he directed the award-winning JMU Chorale and Madison Singers while developing the largest undergraduate and graduate choral program in Virginia. Patrick holds a bachelor's degree in music education from the State University of New York (SUNY) College at Fredonia, a master's degree in choral conducting from the Westminster Choir College and a doctorate in conducting from the University of Maryland- College Park. He has taught public school (7-12th grade) in western New York and is a published arranger of choral music.
He is passionate about teaching future and current music teachers and directors enabling them to be significant ambassadors not just for choral music, but for all art forms. This mindset led to the creation of the San Diego Pro Arte Voices which offers student and professional artists significant performing opportunities in traditional and non-traditional venues for the advancement of the arts in society.
---
Jennifer Paulino, Soprano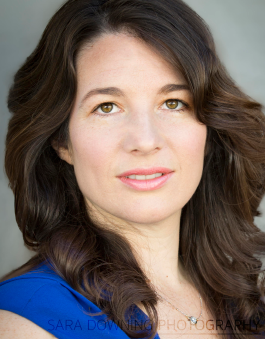 Described as a "subtle, expressive singing actress" by San Francisco Classical Voice, Jennifer is gaining recognition as an important interpreter of baroque and contemporary music. Her performance in Handel's Messiah with Seraphic Fire (Miami) in 2010 was praised in South Florida Classical Voice: "The sheer beauty and sincerity that soprano Jennifer Paulino brought to I know that my Redeemer Liveth would be hard to equal."
Equally renowned for her stunning voice and her dramatic capability, she is in increasing demand as a versatile concert artist. Recently, Jennifer was a national finalist at the 2012 Artist Awards Competition of the National Association of the Teachers of Singing (NATS) for her interpretations of works by Purcell, Handel, Schubert, Poulenc, and Stravinsky. Past concert highlights include the title role in Handel's Acis and Galatea, Belinda in Purcell's Dido and Aeneas, Vivaldi's Dixit Dominus, and Handel's Ode to St. Cecilia.
Jennifer performs regularly as a soloist with the Magnificat Baroque Ensemble (Berkeley, CA) and her Baroque ensemble, Les graces. She has also appeared as a soloist with the California Bach Society, San Francisco Bach Choir, Southwest Florida Symphony, Farallon Recorder Quartet (Berkeley, CA), San Francisco Choral Society, Leiden Baroque Ensemble (Netherlands), Catacoustic Consort (Cincinnati), Seraphic Fire (Miami), and Nova Silesia (Poland). Her festival appearances include: San Francisco Festival of Contemporary Music, Berkeley Early Music Festival, the International Chamber Music Festival in Olsztyn, Poland, and the Organs Festival of Ballarat, Australia.
---
Angela Young Smucker, Mezzo-Soprano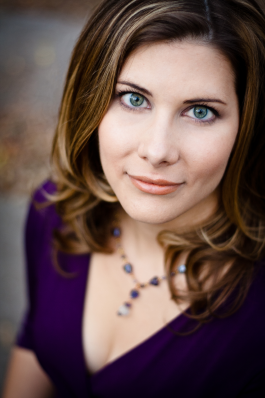 "Fiery Chicago mezzo" Angela Young Smucker has received critical acclaim for her "rich, secure mezzo-soprano" (Chicago Tribune) and her "show-stopping" voice (The St. Paul Pioneer Press). Her performances in concert, stage, and chamber work have made her a highly valued artist.
Highlights of the 2013-14 season include debut performances with Cleveland-based chamber ensemble Les Délices in a program of rarely heard French Baroque alto cantatas; a world premiere of a new composition by Robert Kyr paired with Bach's Christmas Oratorio under the baton of James Kallembach; and return appearances with the Haymarket Opera Company, Newberry Consort, Bach Colleguium San Diego, and Grammy-nominated ensemble Seraphic Fire.
Ms. Smucker continues to build a reputation for her "discerning interpretation" (SanDiego.com) of the works of J.S. Bach. She is a recent Virginia Best Adams Master Class Fellow (Carmel Bach Festival), and has been a featured soloist with the Oregon Bach Festival, Leipzig Baroque Orchestra, and Bach Institute of Valparaiso University.
Originally from "The Home of Popeye" in Southern Illinois, Ms. Smucker is based in Chicago and is a member of the voice faculty at Valparaiso University. She holds degrees from Valparaiso University and University of Minnesota.
---
Luke Frels, Tenor
Guest Tenor Faculty
---
Maria Didur,
Faculty Collaborative Artist
---