Dr. Patrick Walders
Co-Founder and Artistic Director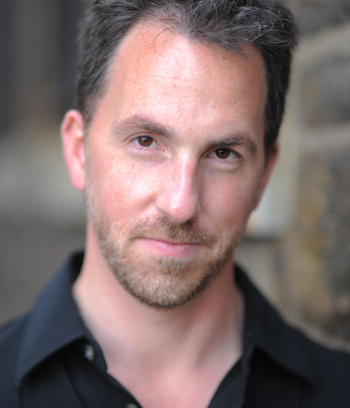 A native of Buffalo, NY, Patrick Walders maintains an active career as a professional vocalist, music educator, church musician, clinician, and conductor. Joining the faculty in August 2011 as Director of Choral Studies at San Diego State University, he was charged with building the undergraduate and graduate choral program. Now an Associate Professor, he conducts the Aztec Concert Choir, SDSU Chamber Choir, and oversees the University Chorus. He leads a thriving graduate program in Choral Conducting that offers the Masters of Music degree and Artist Diploma. He was voted Most Influential Faculty Member in 2013 and 2014 by the most outstanding graduate of the School of Music and Dance. In 2015, Patrick earned the California Music Educators Association Choral Educator Award for the state of California.
Off-campus, he and his wife Katie founded the San Diego Pro Arte Voices, a professional chamber choir and non-profit organization engaging professional artists of all disciplines for the advancement of the arts in San Diego. He is Founder and Artistic Director of the annual San Diego Summer Choral Festival & Conducting Workshop designed to give teachers, church musicians, students, amateurs, and professionals a high-quality summer choral performing outlet and conducting experience.
Walders joined the La Jolla Symphony & Chorus as Choral Director in July 2017, preparing and conducting world premiers and symphonic masterworks with outstanding musicians from San Diego. He is honored to succeed Choral Director Emeritus, Dr. David Chase, after his 43 years of service to the organization.
Patrick has led Honors Choruses and workshops in every corner of the United States. His international conducting experience includes teaching and guest conducting in Austria, England, Germany, and the Czech Republic. In 2016-2017, he will conduct the 2016 MACCC 2-Year College Honors Chorus in California, the 2016 New York All-State Women's Chorus and return to Salzburg, Austria to headline the Goldegg Seminar für Chorleitung und Chorgesang 2017 – a workshop for vocalists, conductors, and teachers.
For five seasons, he was the Associate Conductor of the National Philharmonic Chorale and Artistic Director of the National Philharmonic Singers based in Washington, DC and made his National Philharmonic debut conducting Handel's Messiah in 2006 earning positive reviews from The Washington Post.
As a professional baritone soloist and consort artist, Patrick has performed throughout the northeastern United States and southern California. He sings with the Bach Collegium San Diego and The Berwick Chorus of the Oregon Bach Festival and freelances. He carries a small private voice and conducting studio. Patrick specializes in Vocal Pedagogy as it pertains to ensemble settings and is an avid conducting pedagogue. His dissertation titled, Vocal Pedagogy and Applications for Conductors Not Trained in Singing, is proving to be a valuable resource (found online) for vocalists as well.
When time allows, he enjoys arranging choral music for small and large vocal forces. His setting of Coventry Carol for SSATB choir, soprano solo, and optional handbells was published by Shawnee Press.
Patrick holds a bachelor's degree in music education from the State University of New York (SUNY) College at Fredonia, a master's degree in choral conducting from the Westminster Choir College and a doctorate in conducting from the University of Maryland- College Park. He taught public school (7-12th grade) in western New York, and is passionate about teaching future music teachers, enabling them to be significant ambassadors not only for choral music, but also for all the Arts.
---