San Diego Pro Arte Voices Board of Directors
Michael Gerdes, President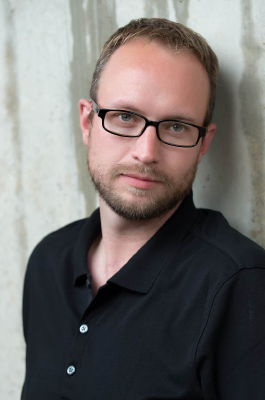 Michael Gerdes, is the Director of Orchestras at San Diego State University, where he conducts the San Diego State Symphony Orchestra, Chamber Orchestra, and Opera Orchestra. His performances with the San Diego State Symphony have been hailed as "highly sensitive and thoughtfully layered" and his conducting proclaimed "refined, dynamically nuanced" and "restrained but unmistakably lucid" by San Diego Story. The premiere of Suite Noir by the San Diego Symphony received a "Bravo" award as one of the six significant musical events in San Diego during 2015. Gerdes is serving in his second season as Assistant Conductor for the La Jolla Symphony and will make his subscription concert debut in 2017. Selected by the San Diego Union Tribune as one of three "Faces to Watch" in Classical Music during his first year as Director of Orchestras, professor Gerdes is focused on creating a thriving orchestral community at San Diego State University.
Mr. Gerdes maintains an active calendar as a guest conductor, most recently working with the Bacau Philharmonic and The Moldova Philharmonic Choir of Iasi along with honor orchestras of Alpine Valley, Grossmont Union, The California Music Educator's Association, Southern California Band and Orchestra Directors Association All-Southern Middle School Orchestra, San Diego Unified, and Sweetwater Union. Prof. Gerdes serves as an executive of the Los Angeles Conducting Institute, Secretary of the San Diego Pro Arte Voices board, and a member of the New West Electronic Arts & Music Organization Board. This summer, he served as Director of Orchestras for the Bravo International Music Academy and the San Diego Summer Music Institute.
Passionate about commissioning and performing music by living composers, Mr. Gerdes has conducted world premieres by composers such as John Hilliard, Liviu Marinescu, Joseph Waters, Brent Dutton, Russell Peterson, Richard Meyer, and Richard Thompson. His ensemble performs the music of student composers at San Diego State each semester. His programming this season at SDSU included works by esteemed SDSU faculty and student composers.
He earned his Bachelor of Music degree in Music Education and Bachelor of Arts degree in Philosophy from Concordia College in Moorhead, Minnesota. He also holds a Master's degree in Orchestral Conducting from James Madison University. Mr. Gerdes has studied conducting with Dr. Robert McCashin, Dr. Russell Pesola, Mr. Bruce Houglum, Dr. René Clausen, Dr. Samuel Jones, Kenneth Kiesler, and Gerard Schwarz. As an orchestral musician, he has performed with the Fargo-Moorhead Symphony Orchestra, the Waynesboro Symphony, and the Interlochen Center for the Arts Faculty/Staff Orchestra.
---
Charles Graham, M.D., Vice President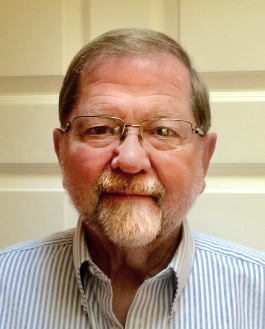 Charles Graham is a native of Alabama. He graduated from Johns Hopkins Medical School and has been in solo practice in the San Diego North Coastal County for many years. Dr. Graham is an avid supporter of choral music in San Diego both as a performer, currently singing with the San Diego Master Chorale, and having sung in the past with La Jolla Chorus, Pacific Camerata, and Bach Collegium, and now as a board member and supporter of the San Diego Pro Arte Voices.
---
Sue Marberry, Treasurer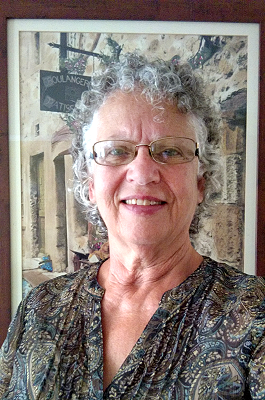 Sue Marberry has been singing in choirs since elementary school, and is currently a member of the San Diego Master Chorale and both the Chalice Choir and Women's Choir at the First Unitarian Universalist Church. She grew up in a musical family in New York City, attended the High School of Music & Art and then minored in Music at Lehman College of the City University of New York. With a Master's degree in English from the University of Wisconsin, she taught in private high schools for eight years in London and Nashville before moving to San Diego, where she worked in accounting in insurance agencies for over 30 years. She was treasurer of the Junior Theatre Auxiliary while her daughters were involved there. Since retiring, in addition to serving on the board of Pro Arte Voices, Sue has been Treasurer of the Master Chorale's Singers Council and the Choral Consortium of San Diego.
---
Leslie Wolf Robb, Secretary
Leslie Wolf Robb received her B.A. in music from San Diego State University with an emphasis in organ and music education, and has done extensive graduate work in keyboard pedagogy there as well. She holds a Colleague's Certificate from the American Guild of Organists, and was awarded a D.H. Baldwin Fellowship in 1986. Leslie began her career in church music in 1976 and has served as Director of Music Ministries for St. Paul's Lutheran Church and School in Pacific Beach since 1985. In addition to her work at St. Paul's, she teaches piano and organ to both children and adults.
Leslie has served on the board of the San Diego chapter of the American Guild of Organists (AGO) in many capacities, co-chaired the 2001 AGO Region IX convention, served as logistics chair and volunteers co-chair for the 2015 AGO West Region Convention, and was involved in the planning and production of each of San Diego AGO's five Pipe Organ Encounters. She currently chairs the chapter's Education Committee and is director of the POE 2017 committee. Leslie is also active in the local chapter of Choristers Guild and the San Diego County branch of the Music Teachers' Association of California. She served as director of the American Guild of Organists Committee on Regional Conventions from 2002–2005, was director of the Committee on Regional Competitions for Young Organists from 2005-2010 and served as AGO Councillor for the Far West region of the U.S. from 2010-2014, serving as representative on the National Council for over 30 chapters in Arizona, California, Hawaii, Korea, Nevada, Utah, Singapore, Sydney, Taiwan, and Hong Kong. She currently serves as director of the AGO's National Nominating Committee.
She has presented workshops on teaching young organists, developing scholarship programs, chapter development and leadership at the local, regional, and national levels for AGO, and writes frequently for The American Organist. Her materials for organ instruction are published by Wayne Leupold Editions.
---
Katie Walders, Ex Officio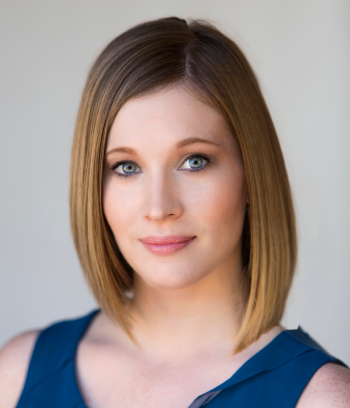 Katie Walders, soprano, who projects "a clean, intense austerity appropriate to [the] music" (sandiegostory.com), began her professional career in Washington DC, singing with some of the finest choirs and conductors in the city. She performed regularly with The Woodley Ensemble, Chantry, and The Master Chorale of Washington. Performing experience abroad includes the University of London Chamber Choir, Imperial College Choir, Czech National Orchestra and Chorus, and at the Llangollen International Musical Eisteddfod. Katie has performed in some of the world's most prestigious venues, including the John F. Kennedy Center for the Performing Arts, the Washington National Cathedral, Seoul National Theatre (Korea), Copley Hall (San Diego), Cadogan Hall (London), and Smetana Hall (Prague).
Since moving to San Diego in 2011, Katie has been sought after as a soloist and choral musician regularly performing with the Bach Collegium of San Diego, Pacific Bach Project, and San Diego Pro Arte Voices. Recent solo appearances include Haydn's Missa in Angustiis ("Lord Nelson Mass") with the Village Community Chorale, Handel's Messiah with the La Jolla Symphony & Chorus and Village Community Chorale, and Faure's Requiem with the Escondido Center for the Arts Center Chorale, as well as for the 10th Anniversary Memorial Concert honoring those lost on September 11, 2001, at St. Paul's Cathedral. Katie Walders is a member of the Berwick Chorus of the Oregon Bach Festival. Recent engagements include performing at the World Symposium on Choral Music in Seoul, South Korea and at Festival Mozaic in San Luis Obispo, CA.
Katie holds a bachelors degree in Music Industry from James Madison University (VA), and a Masters in Arts Administration and Cultural Policy from Goldsmiths College, University of London. Katie is the U.S. Booking Agent for Edition Peters Artist Management (London), the Founder and Executive Director of the San Diego Summer Choral Festival, and Executive Director of the San Diego Pro Arte Voices. She is the soprano soloist and section leader with the Village Community Presbyterian Church in Rancho Santa Fe.
---
Georgia Gebhardt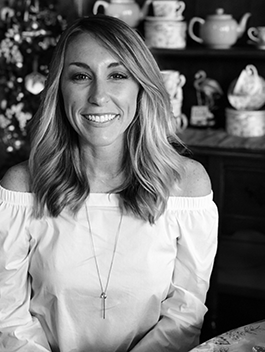 Georgia is an attorney for the County of San Diego, who has a longstanding appreciation for classical music. Growing up in the mid-west, Georgia regularly sang as a lead soprano in her church and school choir. She also regularly attended Illinois Symphony events with her grandparents, as her grandmother was a champion of the arts and actively participated on the Symphony Board. As a college student in Florida, Georgia sang as both an alto in the Palm Beach Atlantic University Concert Choir and as a soprano in the Palm Beach Opera Chorus. Most recently, Georgia has renewed her appreciation for classical music and is singing as a soprano in the La Jolla Symphony Chorus.
---
Radhika Gowaikar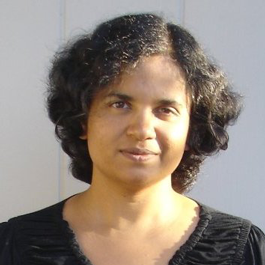 Radhika Gowaikar was born and raised in India and came to the US to attend grad school in Electrical Engineering. The Caltech campus was where she heard a choir for the very first time, at the ripe old age of 22. Luckily for her, the Glee Club was happy to take in completely clueless people, and she was hooked. She has consistently tried to avoid choir-less-ness since then, and attends as many choral concerts around San Diego as she can. Radhika is a Systems Engineer for Qualcomm Research, designing algorithms, conceiving new ideas, and developing new commercial products.
---
Chris Lott
---