Katie Walders
Executive Director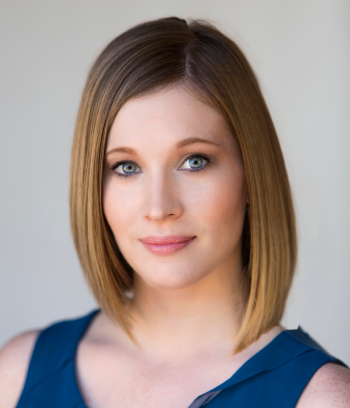 Katie Walders, soprano, who projects "a clean, intense austerity appropriate to [the] music" (sandiegostory.com), began her professional career in Washington DC, singing with some of the finest choirs and conductors in the city. She performed regularly with The Woodley Ensemble, Chantry, and The Master Chorale of Washington. Performing experience abroad includes the University of London Chamber Choir, Imperial College Choir, Czech National Orchestra and Chorus, and at the Llangollen International Musical Eisteddfod. Katie has performed in some of the world's most prestigious venues, including the John F. Kennedy Center for the Performing Arts, the Washington National Cathedral, Seoul National Theatre (Korea), Copley Hall (San Diego), Cadogan Hall (London), and Smetana Hall (Prague).
Since moving to San Diego in 2011, Katie has been sought after as a soloist and choral musician regularly performing with the Bach Collegium of San Diego, Pacific Bach Project, and San Diego Pro Arte Voices. Recent solo appearances include Haydn's Missa in Angustiis ("Lord Nelson Mass") with the Village Community Chorale, Handel's Messiah with the La Jolla Symphony & Chorus and Village Community Chorale, and Faure's Requiem with the Escondido Center for the Arts Center Chorale, as well as for the 10th Anniversary Memorial Concert honoring those lost on September 11, 2001, at St. Paul's Cathedral. Katie Walders is a member of the Berwick Chorus of the Oregon Bach Festival. Recent engagements include performing at the World Symposium on Choral Music in Seoul, South Korea and at Festival Mozaic in San Luis Obispo, CA.
Katie holds a bachelors degree in Music Industry from James Madison University (VA), and a Masters in Arts Administration and Cultural Policy from Goldsmiths College, University of London. Katie is the U.S. Booking Agent for Edition Peters Artist Management (London), the Founder and Executive Director of the San Diego Summer Choral Festival, and Executive Director of the San Diego Pro Arte Voices. She is the soprano soloist and section leader with the Village Community Presbyterian Church in Rancho Santa Fe.
---